Today marks 75 years since Victory in Europe Day or VE Day.
VE Day is the day on which Allied forces formally announced the surrender of Germany, which brought the Second World War to a close in Europe. The military surrender was first signed on May 7, but a slightly modified document with the final terms was signed on May 8 in Berlin. Celebrations immediately erupted throughout Britain and more than one million people celebrated in the streets. In London, King George VI and Queen Elizabeth appeared on the balcony alongside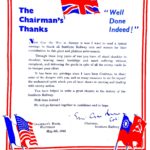 Prime Minister Winston Churchill.
Our very own 21c11 featured on the front cover of the VE Day May 1945 edition of the Southern Railway Magazine.
At the outbreak of war the Southern Railway had 1,819 locomotives, 61 were built during the war comprising of: 1 Q Class 0-6-0, 40 Q1 class 0-6-0, and 21c11 was one of 20 Merchant Navy Class 4-6-2 and 4 West Country Class 4-6-2. Whilst only 1 locomotive was destroyed by enemy action, 189 were damaged.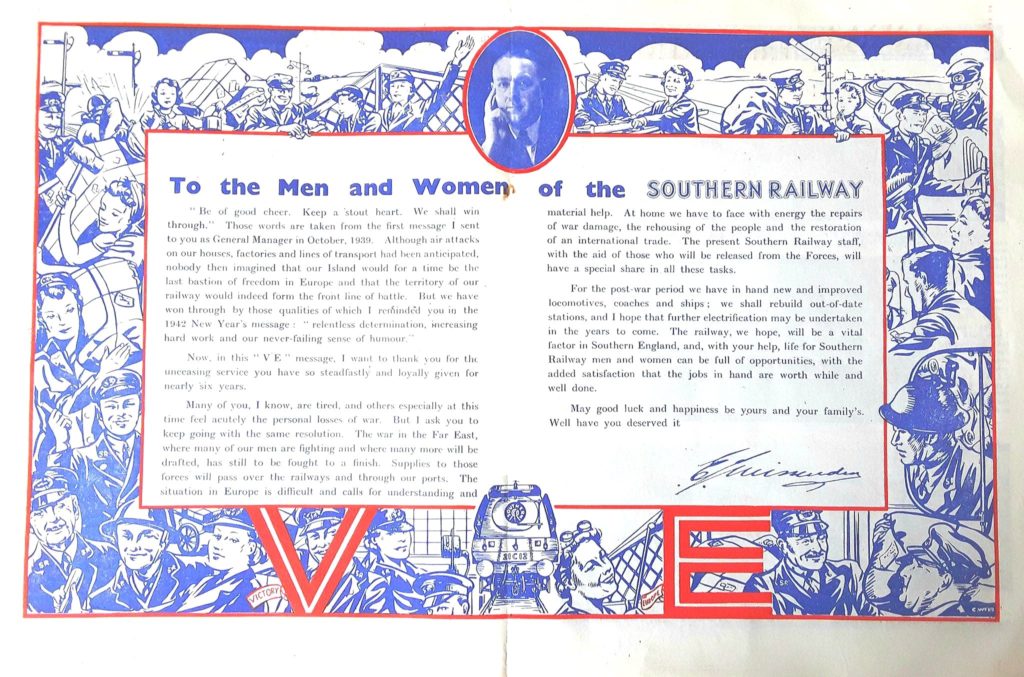 We remember the 387 Southern Railway staff killed whilst on active service and 170 killed whilst on railway duty. A further 687 men and 59 women were injured by enemy action on duty.