On 2nd October 2020, the boiler of Ex-SR Bulleid Merchant Navy Class, 35011 "General Steam Navigation" was successfully lifted from its frames for the first time since 1959 and the separation of the trailing truck from the frames. The General Steam Navigation Locomotive Restoration Society is now seeking funds to help overhaul the front bogie and trailing truck wheelsets.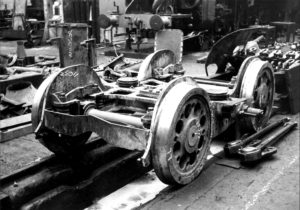 The work is likely to be undertaken by South Devon Railway Engineering and it's estimated that the trailing truck axle will be sent down to the SDRE in late 2020. This is where we need your help we are fundraising to help cover as much as the cost as possible with the target being set at £3,500.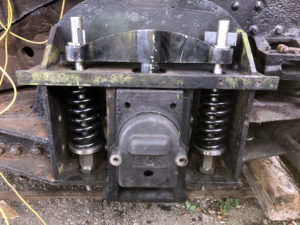 Supporters can donate to the cause via the Society's JustGiving page at https://www.justgiving.com/crowdfunding/35011wheelsets
Work on 35011 will now be directed to the restoration of the chassis, trailing truck and the front bogie and further fund-raising campaigns will be launched in due course.
You can help support us in many ways if you are not already a Society member you can sign up for membership for only £12 per year here, or donate to the Society here or even better join us as a shareholder here.
As always thank you for your continued support.